janandjock

-

24-11-2007 at 08:55 PM



Reading Lorraine's post about losing her pony has coincided with my losing Jock in November 2004. Suddenly made me realise just how many of us have lost our ponies in the last few years and how it might be nice to have a thread dedicated just to them.

I'll start it:




Jock a week before he died. It was a bitterly cold November and I spent hours trying to coax him to drink water with sugar beet juice.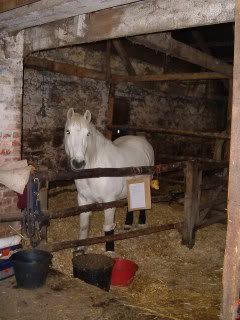 Even though I now have a Major, I still miss my old friend


[Edited on 21-11-2008 by janandjock]
---
knockandy

-

24-11-2007 at 08:56 PM



What a lovely idea.
---
Val S.

-

24-11-2007 at 08:57 PM




---
Margie

-

24-11-2007 at 09:05 PM




---
HighlandRosie

-

24-11-2007 at 09:19 PM




---
Moonysmum

-

24-11-2007 at 09:26 PM



What a fab idea Jan. Those are lovely pictures of Jock.

Here is my wee man, Barney Rubble, Nothing but Trouble!! PTS 6.1.06 . A wee man with a big character who will never be forgotten.


---
mulletsmum

-

24-11-2007 at 09:32 PM



I had to have my lifelong friend Goldie pts Easter 2005 as his arthritis was so bad - he was 33 and I had had him for 30 years. I don't have any photos on the computer - but he will be remebered for ever.

Then there was Saskiadene - much loved throughout her short life. August 1st will be a difficult day for a few years - and the tears are still very close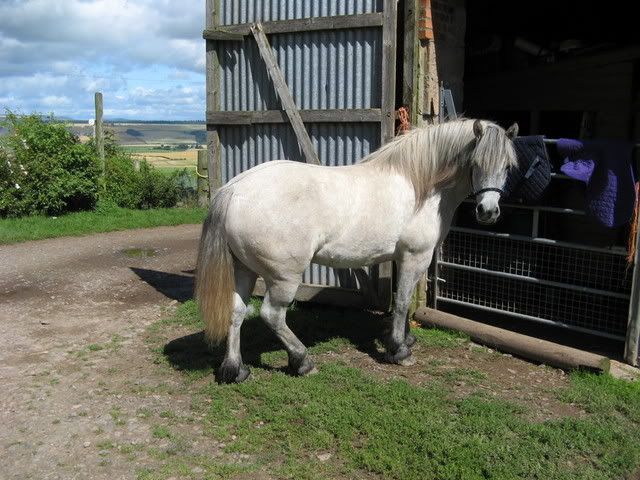 ---
Ellie

-

24-11-2007 at 10:13 PM



It has been a little while longer since I lost my beloved NF Taffy. He was the best friend I could have asked for - and had a heart of gold. I still get tearful thinking of him. He was one of the family.


---
DannyHipo

-

24-11-2007 at 10:26 PM



Six years in December since my little bay mare - Kirsty (a true all rounder who would have a go at anything) was sadly pts.

Still have her son though
---
Claire

-

25-11-2007 at 09:59 AM



Some lovely pictures
This was my HiPo Duncan - I had him for 9 years, he died 24.7.03 PTS with strangles complications aged 14. He was a huge character, a challenge at the best of times but I loved him so much and he taught me everything.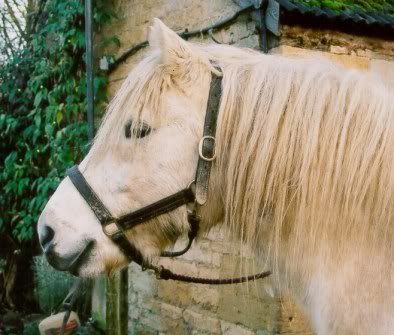 ---
islander

-

25-11-2007 at 10:49 AM



wee bramble,bobbys mum,must be nearly 4yrs now since she had to be pts,still think of her often.wee bobby inherited all his mischief from her.

---
islander

-

25-11-2007 at 10:54 AM



old misty!this pic was june 2003,sadly she went downhill that winter,after lots of things requiring the vet,including an op to remove a bit of wood she had managed to get jammed in the soft tissue,up inside her mouth,it had to be cut out through her face!poor old girl.she was a very gentle mare ad looked after all children.

---
islander

-

25-11-2007 at 10:56 AM



RIP,Misty May Morn.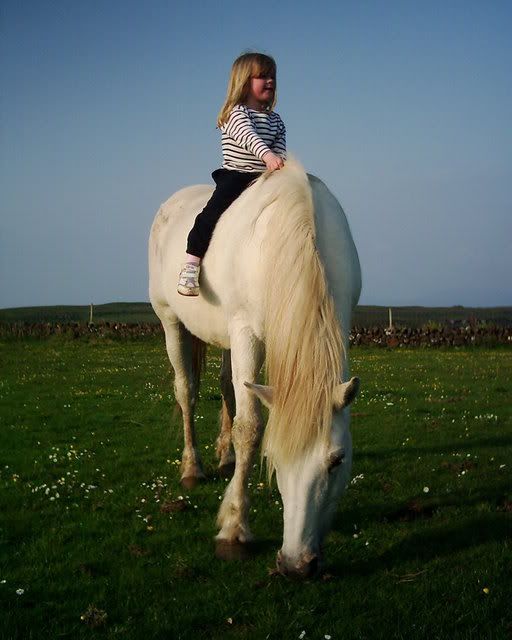 ---
Highlandtango

-

25-11-2007 at 01:46 PM



I lost two within two years and it was so heart breaking I didnt think I would cope at the time. My first was pound gay gordon who was my first highland and pony. He was one big challenge as he was gelded late so still had the stallion tendencies. It put me in good stead for things to come but I loved him so much.

He was diagnosed with laminitis and cushings on 16 March 1992 and was pts the day before my birthday on 2nd september 1992. A very much loved man and dearly missed. We celebrated our 21st together and he was fabulous.

After him I bought a 16 hh tb called Leo or show name McLeod, who I really didnt like at the time but he didnt look a bit like gordie so thats why I had him.

An ex racer he was also great "fun" and he came to have the stongest bond. He had colic surgery on 18th September 1994 and although he survived he had complications and was pts on 18th January 1995. He was a stunningly beautiful chesnut boy and he are gordie are up to no good over rainbow bridge.

I went back to highlands after him as after having such a good tb I knew Id never find another. Now i have a hipo and hipo x tb. I couldnt ask for better.

Thanks Jan. A lovely idea xx

[Edited on 25-11-2007 by Highlandtango]
---
Stompie

-

25-11-2007 at 02:04 PM



What a lovely idea Jan.
Some really great pictures of old friends there.

It's just over a year since we said goodbye to Fury, aged 39.


---
Teasle

-

25-11-2007 at 07:45 PM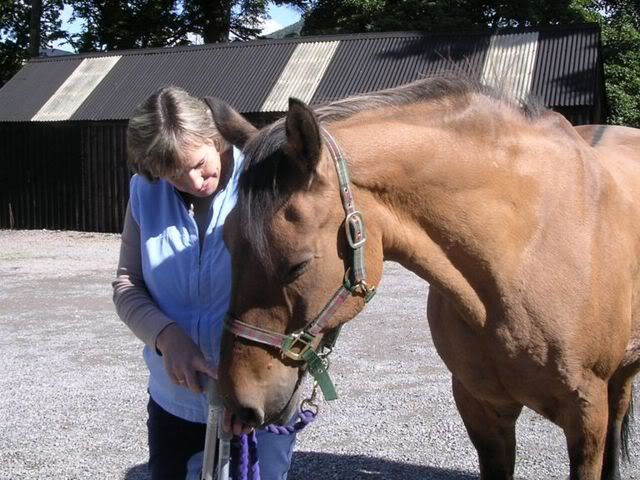 Teasle
Missed beyond measure, but oh what a lovely time we had together.

[Edited on 25-11-2007 by Teasle]
---
Kate and Rurie

-

25-11-2007 at 08:16 PM



This is such a lovely idea but it has left me weeping. Some lovely tributes to some obviously hugely missed ponies and horses.
---
Julie

-

25-11-2007 at 08:29 PM



Louis was pts two years ago but I still miss him............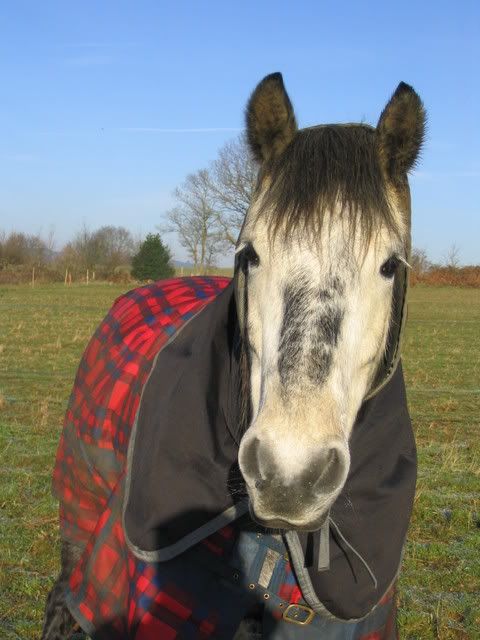 ---
Audrey

-

25-11-2007 at 08:34 PM



Its 7 years this month since I lost my first pony Janey. She was 31 when she died and was such a lovely typical highland lady. She taught me loads and was very forgiving to a first-time horse owner.
Then there was poor wee old Bruno, who I only had for two years, but he was a lovely, grumpy old man - shetland x highland, so he definately had character. He came to me as a companion for Rob when Gracie went to stud, and as he had lived alone up till then, I didn't have the heart to send him back when Gracie returned, and I think he felt if he just tucked in behind Rob, then I wouldn't notice and so he stayed. He took very bad colic and sadly had to be pts three years ago.
I think of them both often and hope they are happy.
---
soupdragon

-

26-11-2007 at 08:37 AM



This is Casper,my oldest and dearest friend.He was pts at the wonderful age of 43,he was 30 when I bought him,Ģ350 with everything.We shared some very happy times and if not for him I wouldnt have the confidence with ponies I have now.He could be a **** somedays he would stand in front of the trailer as if to say"not to day thank you!"he would wait for me to go and get the lunge line and then load himself!In his youth he went to HOYS show jumping and could still clear a 5bar gate at 40.Always the boss,and hated mares with a vengeance,I was the only one who could catch him,he would always lead Paul a merry dance around the field.The day he went I bathed him and smartened him up and he thought he was going to a show,I loaded him in the box and sobbed in his mane and Im sure he knew.Right at the last minute I chickened out I couldnt do it,Paul took him and only recently he told me that he got almost to his destination and stopped to turn round,but commonsense told him that it was Caspers time and he stood with him everystep of the way.I could never replace him and he owns a big space in my heart.The goat with him is the Gorgeous George who was his constant companion in his retirement years,he was pts at 14 which is a good age for a goat.In my mind I hope they are together again on Rainbow Bridge causing mayhem like they did here.RIP old friends.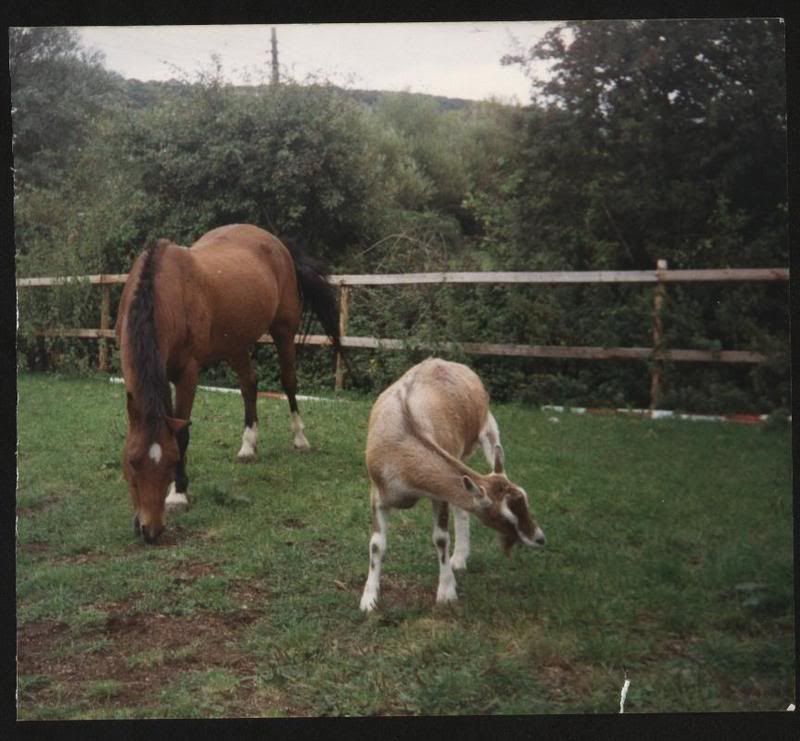 ---
Jenni

-

26-11-2007 at 05:47 PM



My Welsh D mare Harriett (Brierfield Gem), pts on August Bank Holiday 2006 and still sadly missed.





Also remembering Bella, our beloved first horse, pts on Christmas Eve 1999.
---
Rebecca

-

26-11-2007 at 06:48 PM



This is a very sad thread - but the love and memories are strong too.
---
vakizz

-

26-11-2007 at 07:55 PM



Lovely memories and beautiful photos, lots of love to be kept in store. Thats why we have animals, they give us such a lot of joy and memories.
---
lorraine

-

16-8-2008 at 12:12 PM



Ive bought this thread back up as I finally feel ready to add my two very missed ponies to it, its taken me a while to come to terms with the loss of Rodney so suddenly & it was only a year and a half before that I lost Indy in equally as tragic circumstances (Long & very very sad story)

Rodney posh name Jackets Virtuoso, So special....So Loved & always my cheeky monkey...Miss you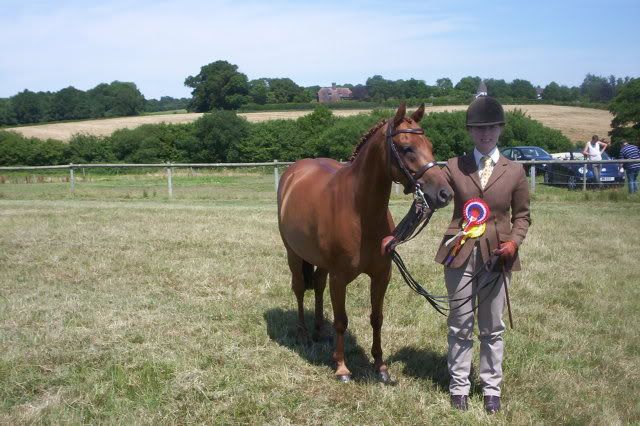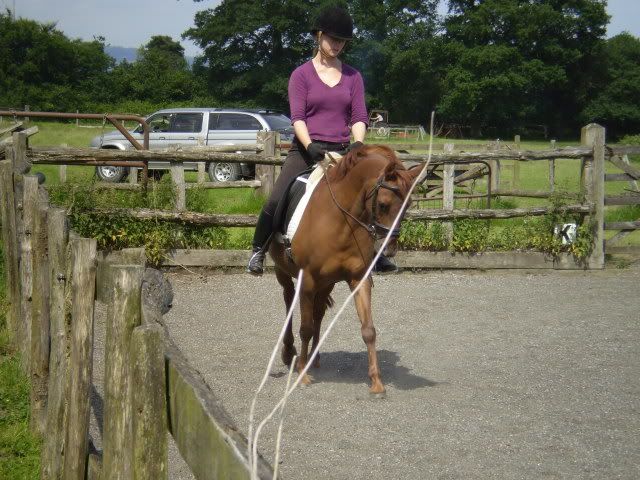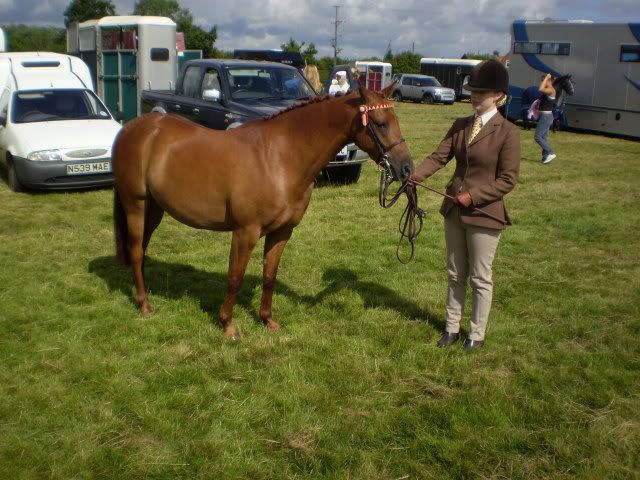 And my stunning baby girl Indy posh name Pure Indulgence...and she was... A polish warmblood she was imported from holland & I brought her the day after she arrived as a 3 year old... The light of my life so very very missed


---
Jenny

-

16-8-2008 at 12:26 PM



Yes. It takes time. I had my old welsh cob x fell put down three years ago at age 39. She was my best friends. I still miss her even though I now have the Highland
---
janandjock

-

16-8-2008 at 02:54 PM



Lorraine, I'd completely forgotten about this thread and had a start when I logged in and saw it again. Your ponies looked lovely. I'm glad you are finding it easier to think about them now.
---
Moonysmum

-

16-8-2008 at 02:56 PM



Jan -we met John Williamson, Jock's breeder at Grantown on Thursday and had a wee reminise about your boy.
---
Sandra

-

16-8-2008 at 07:27 PM




---
Rebecca

-

16-8-2008 at 08:00 PM



Lorraine, I am glad you felt able to share the pictures of your lovely ponies with us. I felt a lump in my throat at this thread coming up again and a worry that someone new was being added to it.
---
Shona

-

16-8-2008 at 09:01 PM




---
GinnyF

-

16-8-2008 at 09:03 PM



This is dear old Cider, we had her on loan and shared our lives with her for only 2 years before she had to be pts because she had developed wobblers, she was 28. She wobbled her way out of her stable the day after boxing day 06 and was diagnosed and treated by the vet but the upshot was that we couldn't chance taking her out at all as it may have returned or she may have gone down in the field and been unable to get up so there was no option really. She looked grand and she ate everything she wanted that morning waiting for the vet, buckets and buckets of feed, packets of polos and when I lead her out for the vet the radio was playing "grant my last request" by paolo santini (I think that's right, still can't listen to that song). Anyway, RIP Cider, you were one shrewd old girl with a trick or two up your sleeve but you looked after Elyse beautifully and we miss you still x ... One very pink pony .... (and from Cider's loss came the need for a replacement and companion to Dougal and the rest is history!)

---
marsha

-

17-8-2008 at 03:49 PM



this really is a lovely idea
---
janandjock

-

26-8-2008 at 11:52 AM



I've pegged this thread for a while so that new people can see all our old friends.
---
Sharonp

-

27-8-2008 at 12:23 PM






I really feel for you all, its 7 years now since my Anglo Arab mare Susie was put to sleep aged 27, she is never far from my thoughts and its still very emotional to think about her.
---
mediumsizedjods

-

30-9-2008 at 10:05 AM



Before we got Glen we had a share in a thoughbred, his name was murphy who was really gay and he was really loved by me, my mum and my little sis who was only 1 years old!!

He didnt die but, the lady who owned him, Clowdea, let us have a share!!
We aere really lucky because my mum really wanted to get me and my little sis riding!!

But, one day when we went to see him and he had gone!!
Because clowdea had sold him without telling us!!
So although i love Glen, Murphy will always be in my memeries!!
---
Stacey

-

10-10-2008 at 02:06 PM



Ive just spotted this post and think my old friends should go on here aswell.
I lost 2 horses in 2006 in the space of 6 months, i was and probably still am heartbroken over them.
The first was benjimin. he was a amazingly marked cob cross hanovarian. Hed had a bad life passed round dealer to dealer and hunted hard through winter without being fit enough, this life had sent him crazy and the last dealer had had enough of him and was gunna send him for meat until he was rescued. I had him for 3 years, he was only 14 but was gettin tired out with atheritis and a broken vertabae in his neck among other things. at first he hated people really hated but for some reason he made you love and like him wether you did or not and he mellowed. By the end he was my best friend. He had an attack of laminitis at teh start of 2005, but being the amazing self healing benjimin he recoverd and was out again within 2 weeks, but then he had another attack, again he repaired himself untill before christmas when he just couldnt heal this attack. we now think it was the end result of cushings. He also couldnt stand to be on box rest and he used to go mad and weave down the wall to go out just on a normal day, but he started to give up and was in so much pain that we decided it would be kinder to put him out of his misery. I still miss him, and i feel like i dont know where he is, like hes lost not dead, its really odd. but i really do miss him.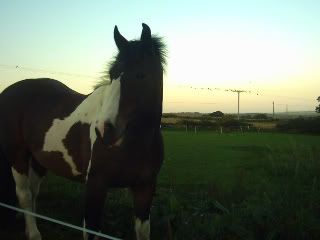 Then i had Mizpah a beautiful anglo arab cross cleveland bay. Sadly only 6 months after benjimin he got cast one night and damadged his pedal bone which caused laminitis and sadly he had to be put to sleep.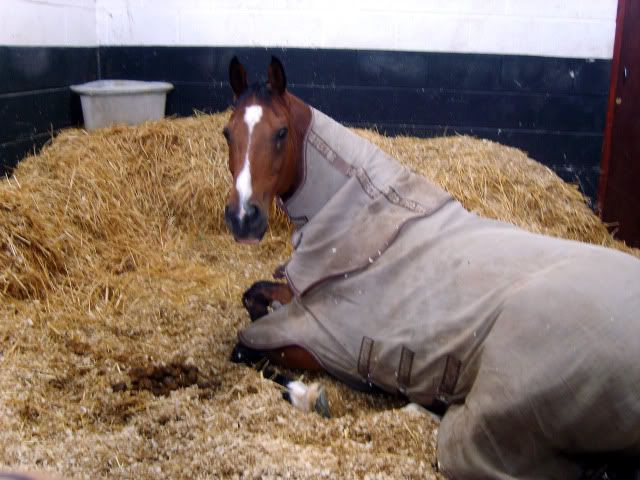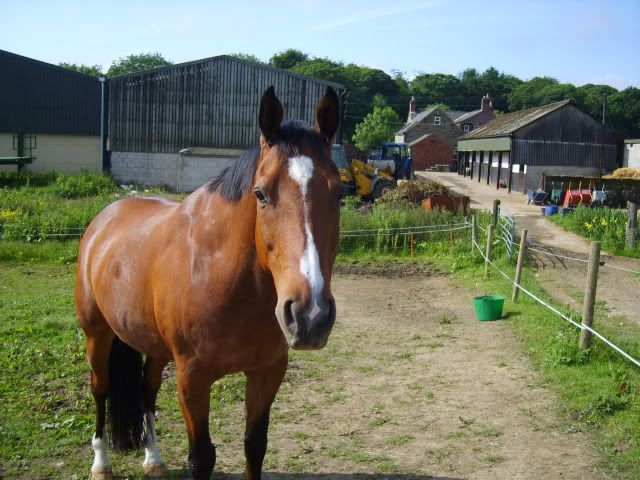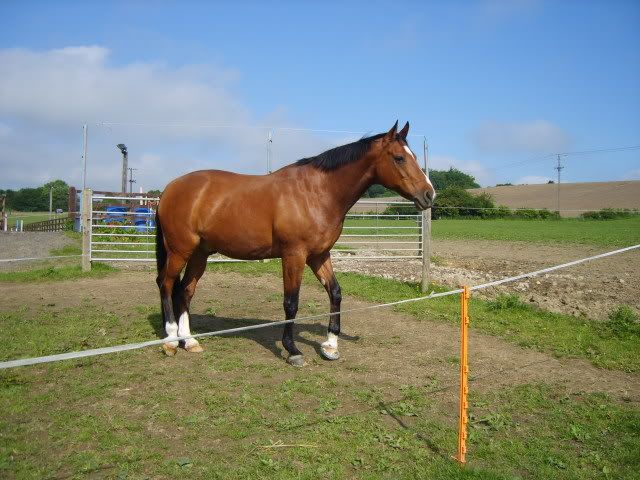 both horses will always be close to me and in my heart. I have a small reminder of benji everyday in kestrel who is worryingly like him! it seems fate that kes just so happened to be on a dealers yard next to a riding school where a friends works on the day that mizpah was put down. Just becuase he would go in the trailer back home when he came to be valued, wasnnt even there for sale until i saw him!

[Edited on 10-10-2008 by Stacey]
---
mirandaandhector

-

10-10-2008 at 06:14 PM




---
ChloeandMilly

-

20-10-2008 at 12:36 PM



islander has already put on pics of my 2 beautiful mares that i used to have, and share with everyone else because they were safe to ride ( well misty was)! they were the best and tears still come to my eyes when i think of them
---
Lysander

-

4-11-2008 at 08:00 PM



six years ago my mare Lorna of Birchwood wasPTS she had cushings and then went lame the vet said all four of her suspensory ligaments had gone she couldn't walk and it was the worst decision I had to make
I'd had her 18yrs and I did everything with her she was a star a challenging ride on a good day she kept you on your toes and she was also a brillant brood mare and produced four excellant youngsters two who went on to HOYS she taught me so much I owe her everything and I will never forget her it was a privilege to have had her
just come across this again and it brought a lump to my throat she was how I got into highlands and she changed my life for ever

[Edited on 3-9-2009 by Lysander]
---
Jonatan

-

13-12-2008 at 06:14 PM



It is 7 years now since my mumīs horse passed away I still miss him..
RIP to all ponies and horses.

[Edited on 13-12-2008 by Jonatan]
---
Hels

-

24-12-2008 at 10:52 AM



Yasmin of Whitefield

Yasmin was owned by the Balleroy Stud and was a foundation mare.

Mother to Yoyo, Yasmina, Yana, Monty, Minstral

Foster mum to two race horse foals, both who lost their mums at birth.

Died with her family around her. A true gentle, sweet pony who gave hours of pleasure and some super ponies. She will be sadly missed.
---
ChrisP

-

24-12-2008 at 05:15 PM



RIP Smokey - He was PTS 1 year ago today Christmas Eve 2007 after hurting one of his 3 good legs in the field.

He is missed.
---
Gem

-

6-6-2009 at 08:32 PM



A sad goodbye to Tilly. At the grand age of 32 she was PTS yesterday. I started riding again as an adult 3 1/2 years ago on Tilly. She was such an amazing horse. It wouldn't be possible to count the number of people who have learnt to ride on her from tiny children to nervous adults. She was a cheeky old crow though, if she realised you knew what you were doing she'd be off like a rocket at the first sign of a canter. Tilly was such a lady - she never pooed in public and would wait for you in the morning to wee in bucket rather than mess up her stable. We'll miss you old girl. Hudson will miss his cross country pairs buddy too. Hope you're galloping around the big cross country course in the sky with your best friend, Princess


Tilly winning the veterans class at MKEC just last summer

---
Highlandtango

-

22-6-2009 at 10:19 PM



Sad to hear you have lost her so recently. I hope you are starting to heal. It takes a long time but your heart becomes bigger as they lodge themselves permanently there.
---
Spitchwick

-

23-6-2009 at 04:11 PM



I'm so glad that this thread is now pegged a sad one but worth returning to, to remember beloved horses and ponies.
---
Baily

-

24-6-2009 at 02:09 PM



Farewell to Flair of Stowford, who was pts last Monday at the age of 27, my thoughts with Jan Goddard and her sister Judy who gave her such a super home right up to the end. Jan told me she took her out for a walk round the village and back across the field the day before in the sun shine.

So much part of my life from the day she was born and for Spitchwick and I another link with our dear old Phoebe no longer with us, so she is with her mum and sister Faray, my grey girls.

For me a last link with my late friend Pat Pierce who owned Nashend Oyster, we used to have such fun with Flair and Oy. Flair was never a great one for other equine company especially not big horses, but at riding club and shows she always stuck to Oy like glue as he was her 'ideal man'!

RIP Flair of Stowford 1982 - 2009
---
L-J

-

1-9-2009 at 04:06 PM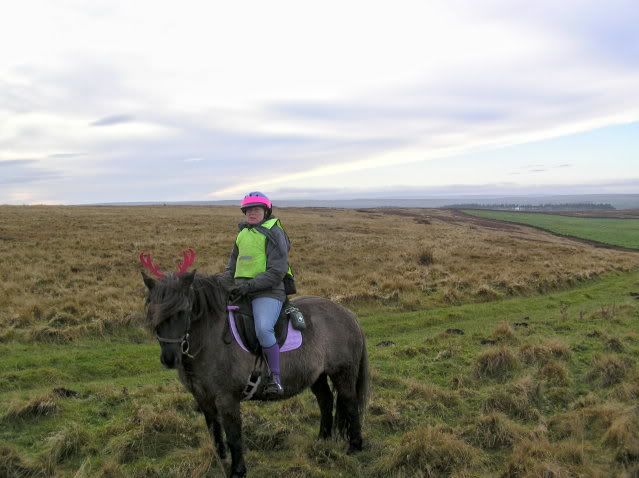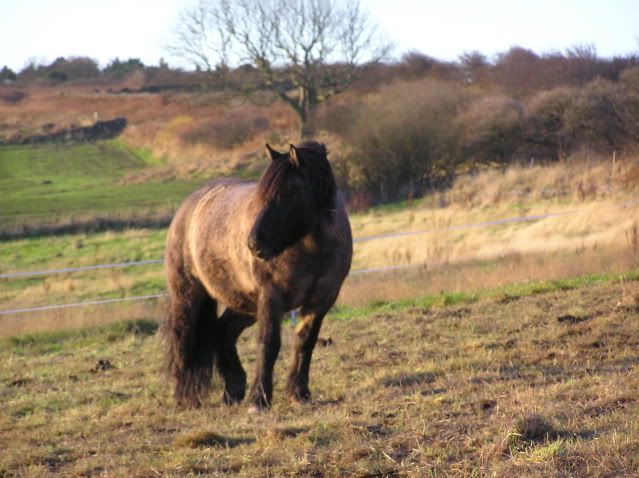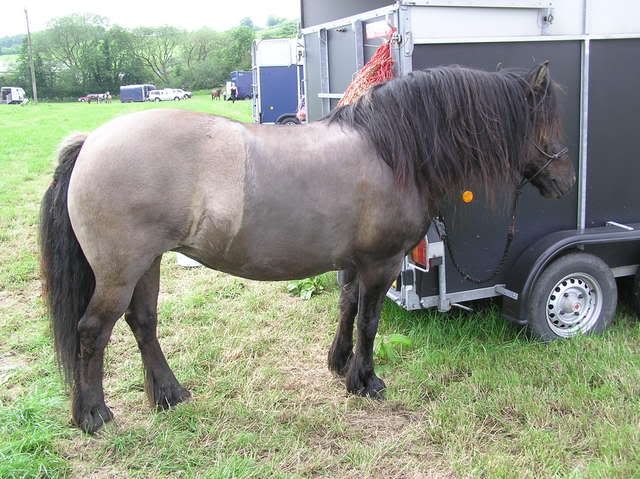 Here are a few photos of Lily of Langley. She died a year ago this week aged only 9. The top photo is of us out riding on Christmas Day 2007. It was one of my childhood ambitions to go riding on my own pony on Christmas Day & I finally achieved it aged 50!I still cry when I think about her, she was such a darling. She was a surviving twin & only had short legs but a huge heart. She did pleasure rides & got her 100km cumulative rosette in 2007 plus 154 hours Happy Hacker that year. She & I would go out for hours alone across our moors & she was totally trustworthy. I had hoped to breed from her but she did not get pregnant & then a month later she developed acute renal failure & had to be euthanased. Her genes live on as my foal Connie's sire is Lily's full brother.
RIP Lily, you will never be forgotten.

[Edited on 2-9-2009 by L-J]

[Edited on 2-9-2009 by L-J]
---
islander

-

2-9-2009 at 03:18 PM




aww LJ what a shame,especially so young.
---
Rebecca

-

3-9-2009 at 01:37 PM



So sad to see your lovely girl and realise it is only a year.
---
Moonysmum

-

7-8-2010 at 07:53 AM



The wonderful Moonshine passed over to Rainbow Bridge one year ago today (7.8.9) aged 43. Simply a pony in a million still deeply missed.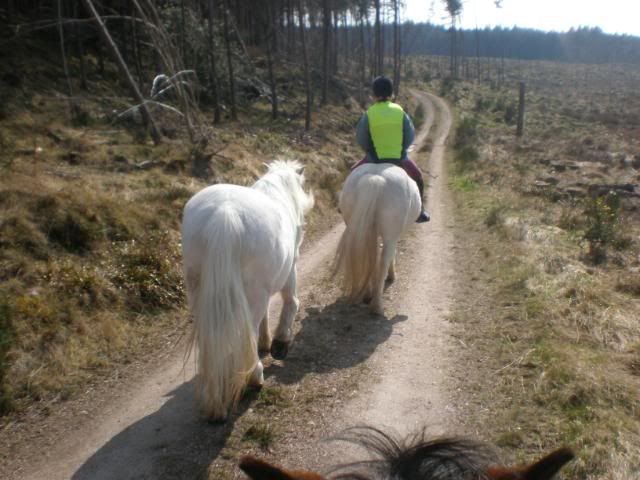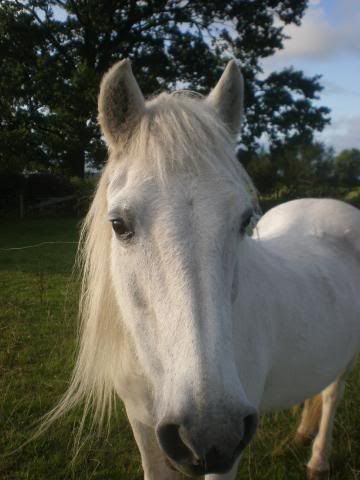 and a couple of videos showing what she loved best!


She loved to dance!



Bless you Moo - you gave me the best training in how to look after a Hipo mare! Love you always x
---
Rebecca

-

7-8-2010 at 09:15 AM



Thinking of you and Moonshine
Some lovely memories of her there in the photos and videos.
---
fee

-

7-8-2010 at 10:47 AM




---
L-J

-

7-8-2010 at 11:15 AM




---
Hels

-

31-10-2010 at 09:38 PM





---
Moonysmum

-

31-10-2010 at 09:41 PM




for you and your Mum Hels
---
Chrissy Pritchard

-

24-11-2011 at 02:09 PM



Just rediscovered this tread and thought it was about time I posted a picture of my gorgeous girl Stroma of Stanford. It's several years now since she died but I'll never forget her because she was my first pony.


---
carolw

-

24-11-2011 at 06:44 PM



Awww, that's a lovely picture of your girl
---
Garnet

-

4-1-2012 at 09:17 PM



Just found this thread and its just over a year ago since we lost our beloved Gracie(Garnet of Dykes),she was 23 and had a heart of gold.We miss her so much and her pony friends seem to still miss her.Little Bobs had been her companion for 10 years and he got really depressed.(he now has Ken the shetland to keep him young at heart!)Gracie was truly a pony in a million and we will never forget her.
---